Animal prints, shown here in 10×10, on our wallcovering "Glass" in the colorway "Mason"
It was love at first sight when we saw the micro universe of metal. I knew what we were looking at deserved a stage. We started experimenting with pattern and fine art techniques and LO ! Our first wallpaper collection was born. View our grasscloth and wall covering collection here. For all of our six patterns, we let the image take the lead, and from there added shape and pattern to highlight the story the material wanted to tell.
We think of ourselves as excavators as much as artists when we work with micro images as our primary medium. One of our designs, Carousel, seemed to take this excavation exercise to the next level. This pattern, brought into existence through artistically cultivated micro shots of pearlitic steel, literally unfolded into our most jubilant design, hosting a menagerie of 27 creatures including a dragonfly, turtle, and seahorse.
Original Micro Image (left) "Carousel" after excavation (right)
The evolution of this pattern required some thinking – the way you look at clouds and make your best guess as to what they are. Some of the more nebulous shapes were encouraged into the animal likeness you see now, but others, like the dog required no further alterations at all.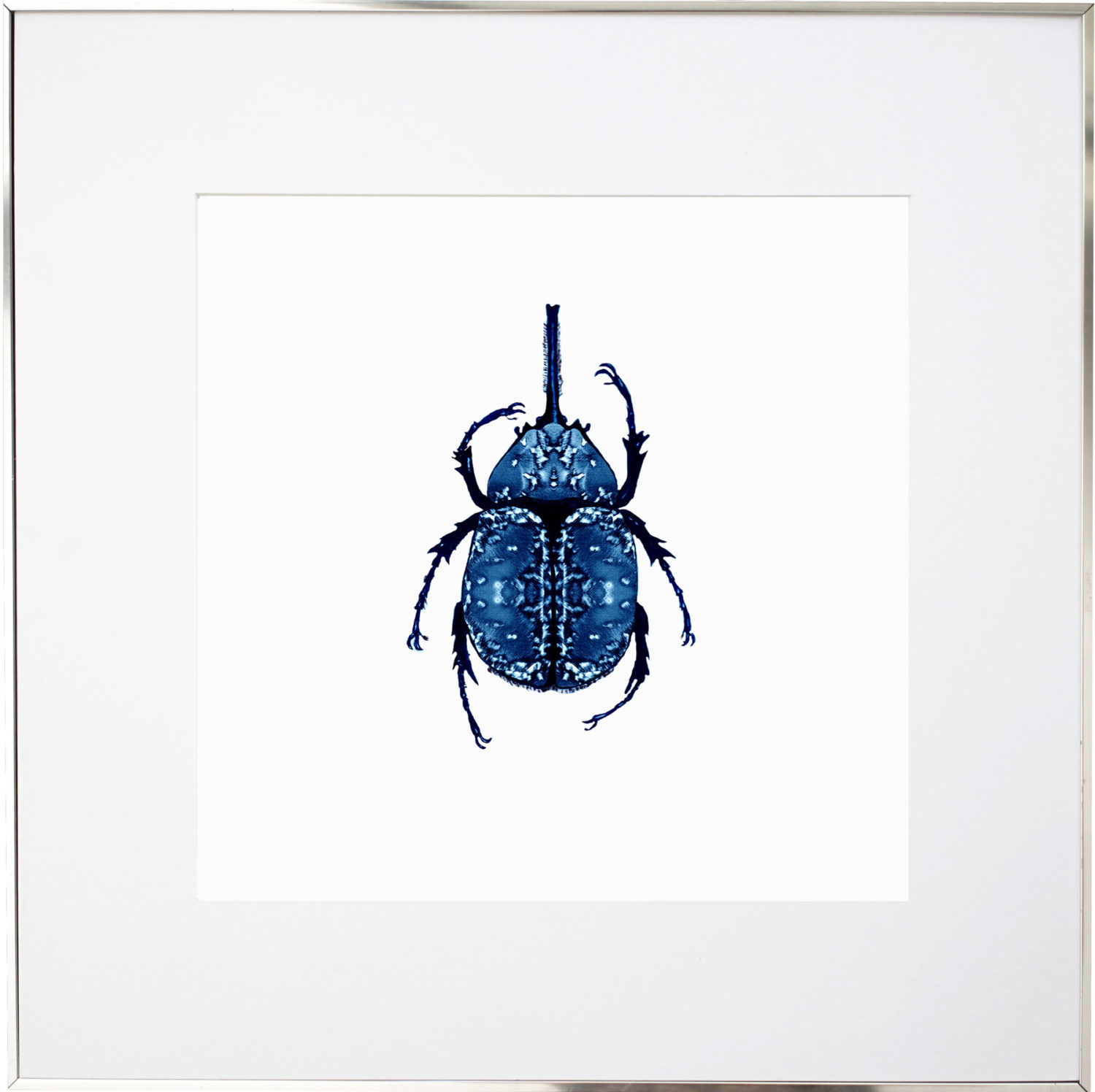 We spent a lot of time pruning each of these 27 creatures into being, and became quite fond of them individually in the process. There were a few that were not included in the Carousel wallcovering design. We knew they were special enough to shine on their own. Instead, they became leading characters of our first animal print collection. Each animal is printed on fine art archival Hahnemule paper. View the entire animal print collection here.
(left) Annie Lacy, founder and artistic director of Imagine Studios Inc.
(right) Adriana Rossi, designer at Imagine Studios Inc.